One of the most iconic styles of the 1950s and early 1960s is "Googie".  You've seen it, even if you didn't know it's name. The Jetsons used Googie design in the cartoon. Having grown up in Southern California (which is the heart of Googie style), I've always been fond of it.
So I thought it would be interesting to create some jewelry in Googie style using 3D printing. Working with my wife, I found design inspiration in a rounded rectangle which was in wide use in design in that era.  Using the 3D modeling program Blender, I drew my version of the rectangle, then manipulated it into a fancier design (and added a ring to it for the french wires I would attach later):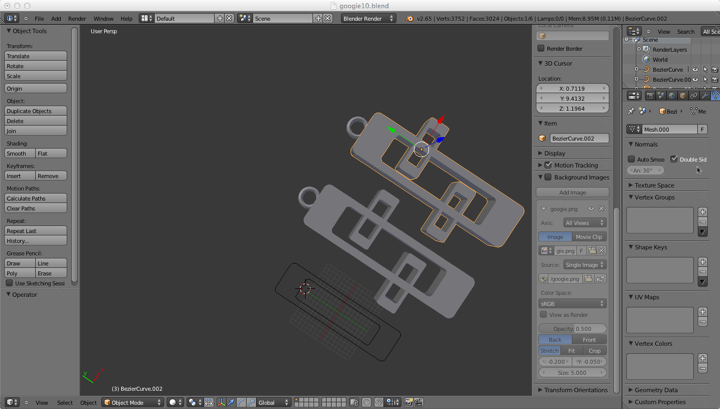 When that was done, I did some test prints in plastic on my home 3D printer.  After making a few modifications to get the design right, I uploaded the design to Shapeways, a company that does 3D printing in various materials, including metal.